Where we came from. Where we're going.
Tuffli Company was started in 1978 by one man, Don Tuffli, and has organically grown into a flourishing real estate investment company with over 8 employees. With more than 150 properties in over 100 cities in 26 states, our nationwide expansion has been the epitome of industry knowledge, financial wisdom, and strategic investment. Today, Tuffli Company's is skillfully managed by the following team:
Don L. Tuffli, Chairman of the Board

Don R. Carruth, President

Perry Wickens, Vice President

William Cunningham, Vice President

Lisa Hwang, Controller

Randy Cutting, Vice President

Jennifer Sanborn, Accountant

Lori Concepcion, Accountant
Tuffli Company operates on the core belief that tenants, vendors and brokers are all "partners" whose relationships are far more valuable than any single transaction. Those relationships are foundation Tuffli Company's expansion throughout the US. This belief has been proven over the last 45 years, validated by the majority of tenants who:
prefer to renew their leases in place rather than seek market alternatives

often engage Tuffli Company to acquire or build new facilities when expanding into new regions

turn to Tuffli Company for flexibility on contractual constraints or as a financial resource when additional tenant improvements are required midterm of their remaining lease obligations
We're confident the future will continue to bring us success as we maintain our core beliefs, and we search out any and all opportunities for growth.
Tuffli Company focuses on finding the best real estate deals wherever that may take us. Our already broad national reach continues to expand with assets in place ready for immediate action, and our preferred niche is finding value in secondary and tertiary markets. For more information on our criteria for finding the deals, click here.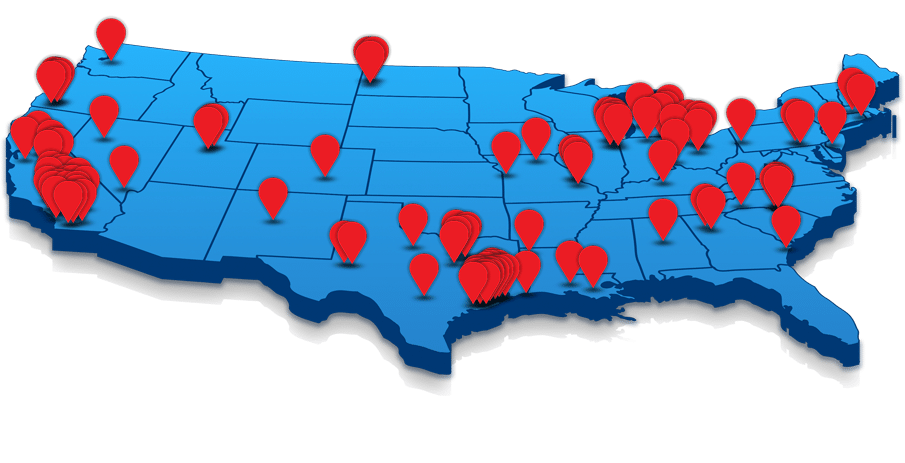 A SMALL SAMPLING OF OUR TENANTS